Build Your Event Marketing Strategy in 4 Steps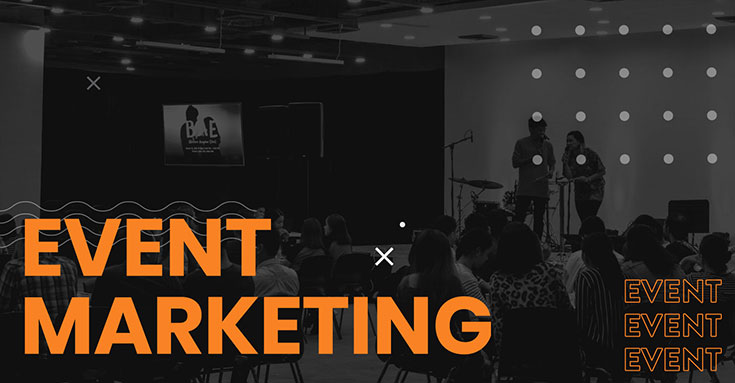 Planning an event to create more brand awareness, generate leads or engage with your customers? Start with putting together a separate event marketing strategy that includes your best digital marketing efforts – here's what you can do.
Develop a comprehensive content plan 
Promoting your event involves a lot of information that needs to be managed. Before you begin developing a content plan, define your event's theme, programme and schedule, your goals for hosting the event, and the target audience.
Your content plan should include all the information created and shared before, during, and after the event. Now you are ready to invest in the most relevant marketing channels to make it happen – website, app, email, newsletter, media release, social media campaign.
Tip: Allow enough time to develop a proper content strategy for your event. Some info may need to be updated and re-released in the months leading up to the event.
Create an event website to attract your audience
Create online exposure for your event by developing a separate website or landing page dedicated to the event. Use the website to promote the event and its benefits to the audience you want to attract.
Tip: Remember to include an online registration form on the website to capture the attendees' contact details and enable online payments if you are hosting a paid event.
Use email marketing to promote the event
Email marketing remains a practical and cost-effective strategy to keep in touch with your clients, build customer loyalty, share new content and brand campaigns. Email marketing provides instant engagement and great analytics and clicks tracking.
Tip: Use this opportunity to push out newsletters with related content and increase interest before the event and get attendees' feedback after the event has ended.
Engage with your audience on social media 
Develop a social media campaign for your event to maximise engagement before, during and after the event. Most businesses focus on engagement during the event, sharing real-time updates, photos and videos. Get followers and attendees to join the conversation as it happens via live-tweeting sessions.
Tip: Videos offer better engagement rates than text and images, and it doesn't have to blow your budget. Consider Facebook or Instagram live videos.
Grow your business with event marketing. Contact Digital Cloud to take your marketing to the next level with a professional event marketing strategy.
Need help nailing that brand identity? At Digital Cloud, we can help. Contact us to take the first step to ultimate brand identity coherence.