Google AdWords for Beginners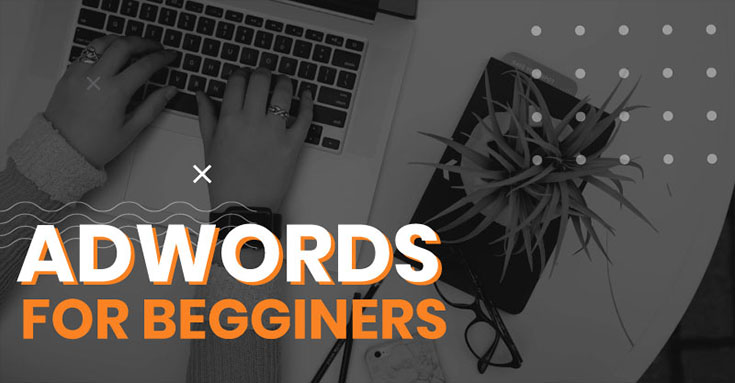 Often when discussing marketing strategies with clients, we're asked "What is Google AdWords?", or "How will Google AdWords help my business?". In order to answer these critical questions, we thought it best to set up an easy introduction to these themes.
This quick introduction to Google AdWords will ensure that you know where your money is going, and how a Google AdWords campaign will benefit your business.
What is Google AdWords?
Otherwise known as Google Ads, AdWords is a service where you can purchase ads on Google and Google's service partners. These paid advertisements appear in the search results on google.com or other websites, and AdWords works on an auction system, which takes place every time a user performs a keyword search. This auction is focused on keywords- advertisers choose a list of keywords to target which are relevant to their business offering.
SEO or search engine optimisation is the name of the process used to optimise a website's content, structure and quality in order to improve its organic visibility in search engines. SEO includes a number of processes such as keyword research, content development, site speed optimisation, structured title and description creation and improved website architecture.
To use Google AdWords, you'll need to create a campaign. A Google AdWords campaign is the start of any AdWords use. To set up a campaign, you'll need to decide what type of campaign you want to create, what your goals are, how you want to achieve these goals, which locations you want to target, your bidding strategy, your budget and more.
Placing an advertisement on Google AdWords operates on a 'pay-per-click' basis- this means that the advertiser only pays when a visitor clicks on the advert and is redirected to the advertiser's website. So you will only pay if a user goes to click on your ad, not if they've only seen it.  Pretty cool, right?
How can Google AdWords help my business?
Google Adwords is a large investment of time and money, yes. But it is a very valuable investment which can yield excellent ROI (return on investment). Google Adwords can ensure that your ad ranks well in terms of searches performed by users looking for businesses like yours.  Google AdWords works faster than SEO, increases brand awareness, allows you to reconnect with your website visitors and so much more!
If you need assistance with a Google AdWords campaign, help is near! Contact DigitalCloud today to find out how we can help your business achieve their goals and build their growth!
Looking for a unique content marketing strategy to help your brand stand out in the crowd? Contact Digital Cloud today.