New Influencer Marketing Trends for Brands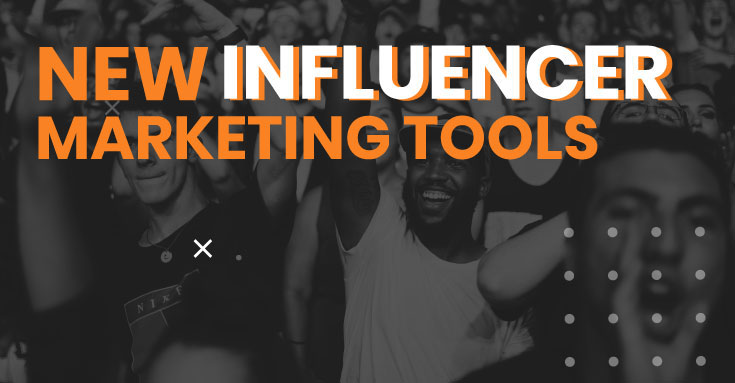 The trend of partnering with online creators, bloggers and influencers on social media to boost branding is not going to disappear any time soon. Influencer marketing continues to grow, and here is what is going to make the difference beyond 2020.
The Right Channels – Instagram and TikTok
The best platform to leverage influencer marketing? There's an easy answer: Instagram!  With over 100 million users actively engaged in this platform, Instagram is the top choice and top-performing results in the influencer game.
Brands that are already engaging on Instagram should look next to experiment and grow their footprint with IGTV, now with the possibility of placing a short preview of IGTV videos in their Instagram feed.
Other fast-growing channels that offer influencer marketing opportunities, particularly for a younger demographic, is TikTok – the short video-sharing app that has already reached 500 million users who engage daily.
Social media marketing is the process of reaching prospects and customers, and acquiring traffic and visibility through social media sites such as Facebook, Twitter, LinkedIn and many others. By utilizing the social aspect of the web, social media marketing is able to connect and interact on a much more personalized and dynamic level than through traditional marketing.
The Right Fit – The Rise of Micro-influencers
Brands looking to expand their reach choose influencer marketing for two reasons: the size of the influencer's followership and the fit with the brand itself. Although brands love sizeable audiences (think 10k+ on Instagram), the rise of targeted marketing and niche audiences will convince some brands to shift their attention toward smaller influencer sizes.
These nano- or micro-influencers have a deep, personal connection with their audiences and have access to what marketers crave the most: loyalty, trust and engagement. The fit becomes more important than the audience size. The right messaging and micro-influencer will be a valuable strategy to gain newly interested audiences.
The Right Messaging – Authenticity Wins
The consumer demand for authenticity and personalised communication drives more interest in real stories and imagery, a trend that will have a considerable impact on influencer marketing. Brands can look beyond polished social content and showcase original and relatable content to win their audiences' hearts.
For visual channels like Instagram, forget the polished look in favour of a less edited and real approach. Think Instagram or Facebook stories to show behind-the-scenes and temporary content that speaks to your target. Remember that audiences want to see content that reflects their reality with the right messaging.
Need some assistance in managing your social media accounts? Digital Cloud can help. Contact us today for your digital marketing solutions.
Need some assistance in managing your social media accounts? Digital Cloud can help. Contact us today for your digital marketing solutions.