The Difference between Influencers and Micro-Influencers in Digital Marketing.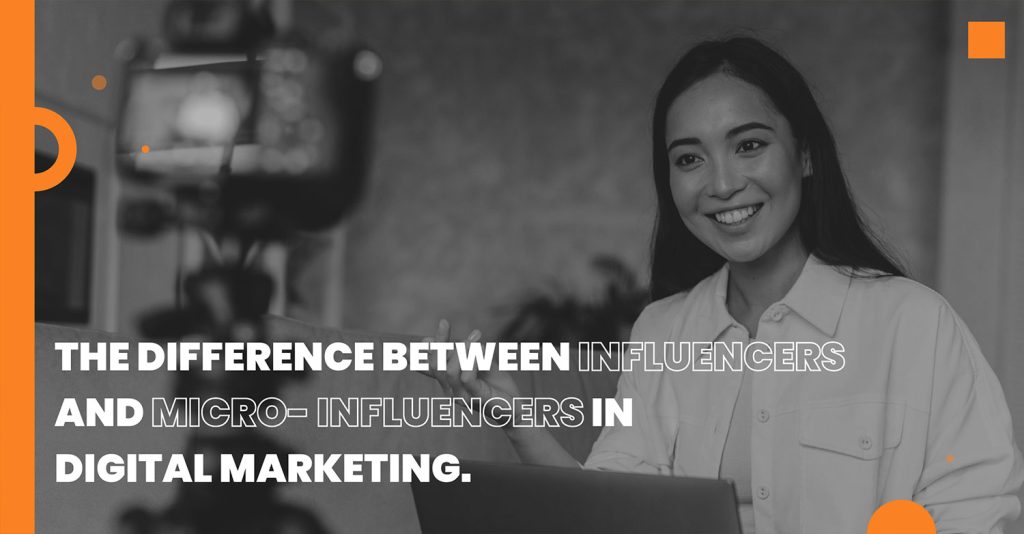 Influencers and micro-influencers have become one of the most prominent players in digital marketing.
What is a Celebrity Influencer or Mega Influencer?
Influencers are often thought of as celebrities that are compensated for representing and promoting a particular brand to increase brand awareness and sales and bring sustainability for the brand.  These are usually people with over 100 000 followers on their social media platforms.
Influencers continue to be an essential figure for brands, especially around social media marketing.  Their relationships with the individual members of their followership tend to be more distant, and they aren't necessarily subject matter experts, but they provide greater reach with one post for big brands. They are usually more expensive, but they give your brand a tremendous amount of exposure with their diverse followership. Influencers tend to have long-term campaigns with brands and are used in a more luxurious and glamorous marketing style.
Social media marketing is the process of reaching prospects and customers, and acquiring traffic and visibility through social media sites such as Facebook, Twitter, LinkedIn and many others. By utilizing the social aspect of the web, social media marketing is able to connect and interact on a much more personalized and dynamic level than through traditional marketing.
What is a Micro-influencer?
Micro-influencers are people who have between 1000 to 100 000 followers on their social media platforms. These people create their content and have a narrow audience when compared to celebrity influencers. Brands often work with micro-influencers to promote a particular product for a shorter period, and they are compensated with money or products.
Micro­­-influencers gained their influence mostly through the internet; on platforms such as YouTube, Instagram, or Facebook, by producing content that people are engaged and understood by their followers. Brands work micro-influencers to target particular consumers. They are regarded as industry experts; utilising question and answer videos to promote brands and cost less than regular or celebrity influencers. They have a high level of engagement on the social media platform. Micro-Influencers are often used in a less glamorous, but more personal style of marketing.
Consumer expectations and purchasing behaviour is rapidly evolving, and many brands have had to move towards investing in digital marketing. Influencers and micro-Influencers are an integral part of the digital marketing space, reaching consumers and gaining their trust through social media. With the increased popularity in influencer marketing, it is safe to say that in 2021 we can expect new and exciting things in influencers marketing and digital marketing.
Need some assistance in managing your social media accounts? Digital Cloud can help. Contact us today for your digital marketing solutions.