The Do's and Don'ts of Infographics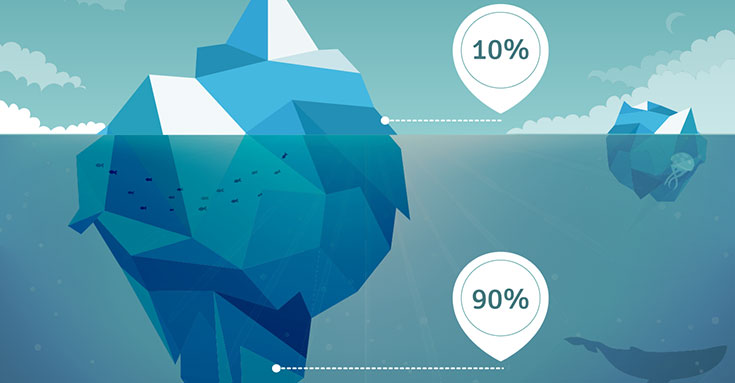 Impactful and engrossing, infographics are a valuable content marketing tool with which to drive customer engagement and increase brand awareness, all while highlighting a topical issue or educating large groups of people. There are, however, some guidelines which dictate the success of infographics. Read on to discover the do's and don'ts of infographics
DO keep it simple
When it comes it infographics, simplicity is key. Keep your information focused and to the point to avoid overloading your message. Focus on a few key facts to create clear and interesting information points that don't overwhelm the viewer and avoid overcrowding and unnecessary information.
DO tell a story
Everyone loves a good story, and storytelling is a huge component of content marketing. Infographics need to tell a story, but visually. Your story should centre around a hook, which must be adequately emphasised to draw the attention of your target audience.
DO research credible and reliable sources
Credibility is critical- you don't want to be spreading false information or misrepresenting the subject at hand. Use credible and independent sources, and cross check your facts before publishing.
An infographic is a visual representation of information designed to make the data easily understandable at a glance. People use infographics to quickly communicate a message, to simplify the presentation of large amounts of data, to see data patterns and relationships, and to monitor changes in variables over time.
DON'T assume everyone knows what you're talking about
Don't start off by assuming that everyone is familiar with your infographic subject- infographics are meant to educate and amuse, and even if you create your infographic with a select target audience in mind, it's likely that a broader audience may access your infographic. Keep your infographic easy to understand and avoid overly complicated technical jargon.
DON'T make it overcomplicated
Show, don't tell. That's the basis of a good infographic. Visual information is the heart of a good infographic, and it needs to form the basis of your design. Use drawings, graphs, charts and all manner of visual tools to creatively represent your data. Don't write out data and stats if there are effective ways to express it visually.
DON'T overuse colour
Colour is powerful. Colour is impactful:  Colour should be used mindfully and appropriately. Using too many colours in an infographic is confusing and off-putting. Don't assault your viewer with a barrage of colour and patterns but use colours thoughtfully and functionally. Minimalistic colour use often looks more professional and trustworthy.
Not too complicated, right? So let's go out and create the fantastic infographics that our audience deserves!
Want to create the perfect infographic to promote your business, but don't know where to start? Contact Digital Cloud today!