The Future of Marketing: What is Evidence-Based Marketing?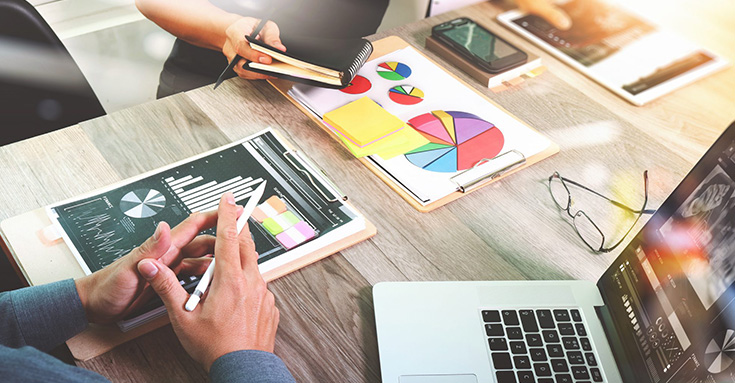 Not just a hot buzzword, evidence-based marketing is a novel marketing approach that seeks to streamline the promotion processes and improve return on investment (ROI). Over the past few decades, marketing techniques have changed, adapting to modern consumer needs and choices while keeping pace with contemporary technology: evidence-based marketing is a prime example of a new marketing technique that has been born from these developments.
To put it simply, evidence-based marketing is based on facts. Evidence-based marketing is a marketing practice that combines psychological and sociological theory with research, data and business strategy in order to establish and develop marketing campaigns and techniques that are based on facts. Evidence-based marketing relies on statistics, trends, customer interviews and industry practices to formulate marketing plans for the business. This type of marketing is built on a scientific-based method which guides the process of marketing, from the brainstorming process stage, to the execution, to measuring the success of the operation.
This type of thinking relies on the identification of business objectives and metrics used to measure the results of a marketing campaign. Evidence-based marketing requires the use of business objectives that are defined, developed and designed in order to measure the success of campaigns accurately. Evidence-based marketing is a useful strategy for any industry, as it is grounded on the respective research insights as well as marketing theory.
Content marketing is a strategic marketing approach focused on creating and distributing valuable, relevant, and consistent content to attract and retain a clearly-defined audience — and, ultimately, to drive profitable customer action.
Businesses do, however, need to remain critical when it comes to sourcing and using information, as it is vital to ensure that the data is relevant to the given industry and has been gathered in a way that is methodologically sound. And once the campaign has been put into motion, it's crucial that marketers are adaptable and agile; able (and willing!) to make changes if and when necessary.
Evidence-based marketing ensures that your business maintains the competitive advantage, staying one step ahead of the competition and remaining relevant. Keep your business up to date and competitive by remaining abreast of these trends and practices!
Need help nailing that brand identity? At Digital Cloud, we can help. Contact us to take the first step to ultimate brand identity coherence.