The Importance of Good PowerPoint Design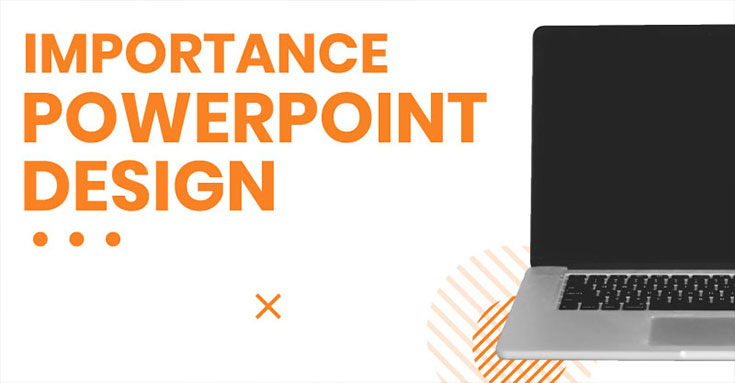 If you've spent some time working on a computer, it's likely that you've created a Microsoft PowerPoint presentation at some point.  These hard-working presentations have changed the business and academic world, shaping how modern meetings are conducted and ideas are conveyed. PowerPoint presentations now form an important part of business meetings, University lectures, High School presentations and more.
If you have your own business, you likely have a PowerPoint designed in the works right now. This is why it's crucial to understand the value and importance of a functional and well-designed presentation.
The goal of a PowerPoint is to persuade, inform, sell or share knowledge. Doing so successfully relies on eloquent messaging and good design. Good design isn't something that should just exist for websites, business cards or corporate identity. Good design should pervade each and every part of your business, and PowerPoint Presentations are no different.
Content marketing is a strategic marketing approach focused on creating and distributing valuable, relevant, and consistent content to attract and retain a clearly-defined audience — and, ultimately, to drive profitable customer action.
PowerPoint Presentations are a crucial tool for nailing that first impression and showing potential clients, investors and partners what your business is about. Spelling errors, dysfunctional elements, links that don't work and poor design can easily turn away the very people you need to impress. When you're standing in front of a boardroom full of people, the last thing you want is unresponsive designs or errors, or worse, a boring and unmemorable presentation. This is even more important when you're creating a presentation that you will use more than once.
Attractive design is a critical component that needs to be present in every single PowerPoint. An impactful PowerPoint Design makes use of tailor-made templates, fonts, images, sound, video and more to impress your viewers and keep them interested. Sound and video are two highly underused PowerPoint elements that have the potential to increase viewers' attention and retain interest.
PowerPoint Presentations are not only for business presentations- this tool can also be used to create videos, set up brand style guides or create exhibition slideshows.  At DigitalCloud, we truly believe that a good PowerPoint Presentation can be incredibly powerful for your business.
If you're looking to improve your PowerPoint design and want to wow your viewers, contact DigitalCloud today. We set up customised offerings that work for your business and ensure that you reap all the benefits of your business appearance.
Need help nailing that brand identity? At Digital Cloud, we can help. Contact us to take the first step to ultimate brand identity coherence.