Trending 2019: What Dominated Google Searches this Year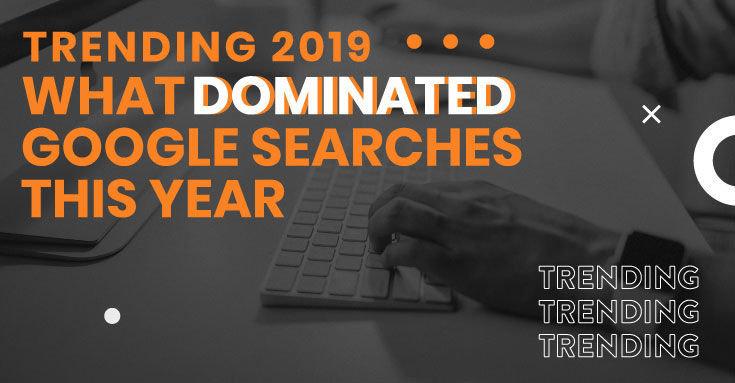 With elections, floods, the Springboks winning the Rugby World Cup, the slow collapse of SAA, and the return of load shedding: 2019 has been a jam-packed year.  Here are some of the top search terms that consumers typed into Google this year.
The top 10 trending searches
Load shedding
Election results
Thanos
IEC
Fiona Viotti
Black Friday Specials
Gavin Watson
Mark Batchelor
Teacher's Day
Hoerskool Driehoek
An interesting list that's not too surprising. Load shedding and Eskom are likely to remain in top of the search polls as long as Eskom continues to implement rolling blackouts, while election results and the IEC fall in nicely with all the election events of early 2019.
SEO or search engine optimisation is the name of the process used to optimise a website's content, structure and quality in order to improve its organic visibility in search engines. SEO includes a number of processes such as keyword research, content development, site speed optimisation, structured title and description creation and improved website architecture.
Top trending questions
Why were cornflakes invented?
What time is the rugby world cup final?
How many votes for a seat in parliament?
How did Cameron Boyce die?
How long is a rugby match?
What is Bosasa
What time do voting stations open?
Who won the election in South Africa?
What is media?
What is teenage pregnancy?
The global results
South Africa even featured in the global search results, appearing as part of the most popular search globally! The global searches represented some of the shows and movies that have been dominating pop culture over the past 12 months, sporting interests, celebrity happenings and world events.
Top trending searches
India vs South Africa
Cameron Boyce
Copa America
Bangladesh vs India
iPhone 11
Game of Thrones
Avengers: Endgame
Joker
Notre Dame
ICC Cricket World Cup
Looking for a unique content marketing strategy to help your brand stand out in the crowd? Contact Digital Cloud today.