Triple bottom line marketing explained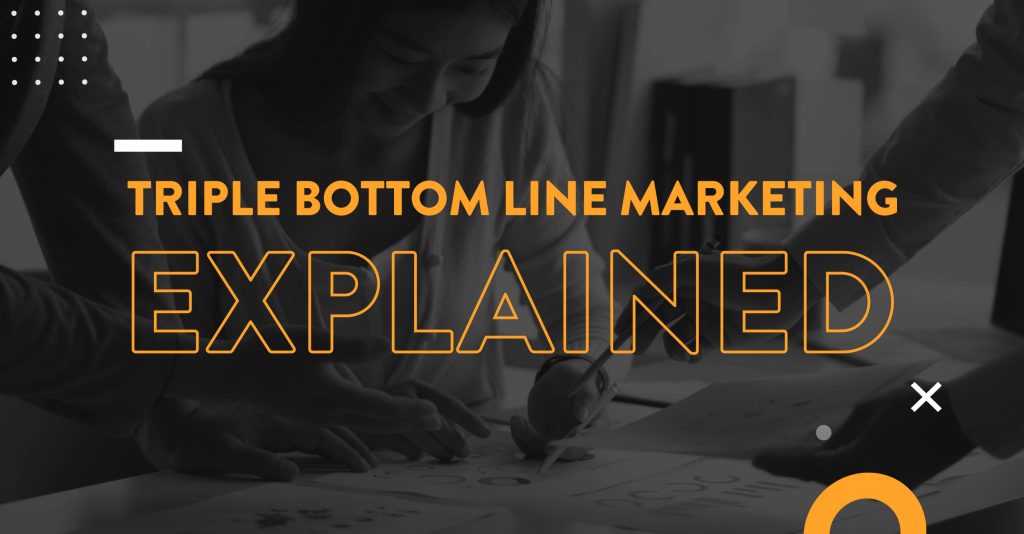 We've all been there; we're sitting in a presentation, loving what the person is saying, feeling engaged…until they use a word, you have never heard before. This is often the case when marketers present their strategies, names of strategies are brought up, and the audience automatically switches off simply because they don't understand the concept of the strategy. It's time for this to change. Marketing is a huge part of any business and to ensure the best strategies are opted for; we need to ensure all businesses understand the marketing jargon.
Triple bottom line is one such strategy concept that very few businesses understand.
What is triple bottom line?
Triple bottom line is a way of looking at the impact of a company through three measures. These three measures are economic value, environmental impact and social responsibility. This concept is tied to the concept that a company can be profitable while also improving people's lives and the planet.
Why triple bottom line is important
Triple bottom line strategies focus on sustainable marketing as well as business practices. This is becoming critical as consumers are becoming increasingly more concerned with the sustainability and social responsibility of businesses. This has become a big part of today's consumer's mindsets, to the point that they will avoid a specific business simply due to its lack of sustainability and social responsibility.
We have already seen this happening, for example, when it comes to beauty products. Many people have begun boycotting products that test on animals and rather opt for cruelty-free products.
Companies have admitted that they do play a role in how people view issues such as climate change, inequality, and other social and environmental issues. Because of this, businesses worldwide have an obligation to their customers to act and market responsibly.
Therefore, marketers need to be strategic in their marketing to show that this triple bottom line approach is ingrained within the company.
By using this approach, businesses can prove that they care about more than making money. This, in turn, can actually result in increased profits as more people will be happy to spend their money to support a socially and environmentally responsible company.
Need help nailing that brand identity? At Digital Cloud, we can help. Contact us to take the first step to ultimate brand identity coherence.
Looking for a unique content marketing strategy to help your brand stand out in the crowd? Contact Digital Cloud today.