What is the Difference Between Digital Marketing and Social Media Marketing?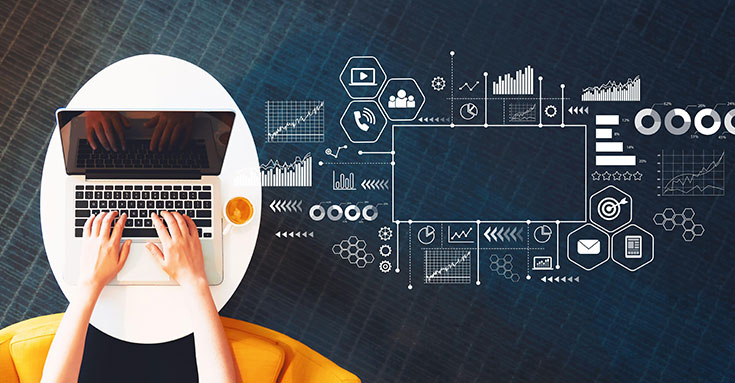 For many business owners, there exists an aura of mystery and uncertainty surrounding the online marketing of their companies, causing confusion and doubt. Our simple guide to digital marketing and social media marketing aims to banish your confusion and explain the concepts in an easy to understand manner. After all, the better you understand the aims and workings of your marketing strategies, the more successful they can be.
What is Digital Marketing?
Digital marketing refers to the practice of building brand awareness and promoting a brand online using all digital channels. Digital marketing can be subdivided into internet marketing and non-internet digital channels. Typical internet digital marketing channels include email marketing, pay-per-click advertising, search engine optimisation, content marketing, affiliate marketing. Non-internet digital channels include TV marketing, SMS marketing and radio marketing.  Social media marketing forms part of digital marketing but is not its only aspect.
Social media marketing is the process of reaching prospects and customers, and acquiring traffic and visibility through social media sites such as Facebook, Twitter, LinkedIn and many others. By utilizing the social aspect of the web, social media marketing is able to connect and interact on a much more personalized and dynamic level than through traditional marketing.
What is Social-Media Marketing
Social marketing refers to any marketing that takes place on social media platforms. The most recognised social media platforms include Instagram, Facebook and Twitter. These are however not the only social media channels that matter- LinkedIn, Tumblr, Youtube, Periscope and Vimeo are also very useful social media marketing channels.  Almost all social-media platforms offer paid advertising options these days and can be used to contribute to the value that your company offers brands.  Social media marketing offers excellent potential, but an investment of time and money is necessary to make this a viable marketing tool.  Social media offers a host of benefits, including increased access to the consumer base, increased visibility
Digital Marketing and Social-Media marketing are both marketing tools that require solid content, responsiveness and a healthy blend of text, video and images in order to perform well.   As a digital marketing agency, we aim to create appealing & valuable campaigns and lead companies on the road to success.
Need some assistance in managing your marketing? Digital Cloud can help. Contact us today for your digital marketing solutions.
Need some assistance in managing your social media accounts? Digital Cloud can help. Contact us today for your digital marketing solutions.