Why Web Design + SEO = Google Love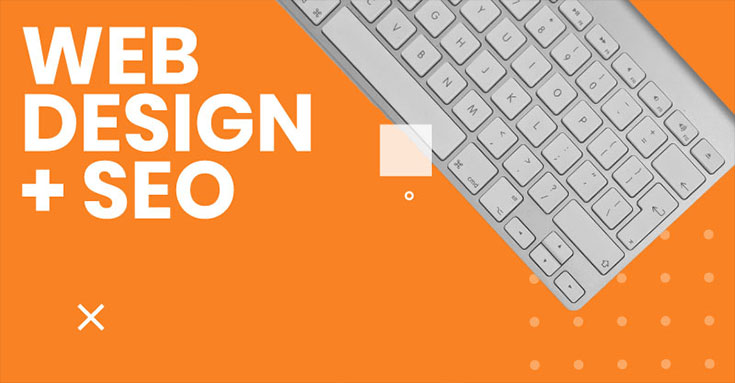 Here is why you should always add SEO to your web design to improve your Google rankings and get your website in front of your target audience.
User-friendly responsive design supports SEO
Great SEO thrives on excellent user experience, and your website is the first port of call. Don't underestimate the importance of clean design and easy navigation for users to find all the information they need on your website.
If your website has a user-friendly design, visitors are more likely to spend more time browsing, engaging on different pages, and accessing more backlinks. These are all important aspects of boosting SEO, and Google rewards great intuitive design that supports good SEO by placing your website at the top search pages.
A huge part of ensuring your website gets Google's attention is to make it responsive or mobile-friendly from the beginning. Google has given preference to mobile sites for web indexing since 2018, to accommodate the worldwide increase in mobile traffic. According to a Zenith media agency report, 70% of web traffic was mobile-based in 2017.
There you have it: focus on simple, effective and responsive web design to leverage better SEO. Make it easier for search engines to index your website with a well-defined sitemap and instead use the mobile version of your website to test everything!
SEO or search engine optimisation is the name of the process used to optimise a website's content, structure and quality in order to improve its organic visibility in search engines. SEO includes a number of processes such as keyword research, content development, site speed optimisation, structured title and description creation and improved website architecture.
Great copywriting boosts SEO
Improving your website content is mandatory to reap the rewards from your SEO strategy. When users search online keywords that relate to your business, they should be directed to your website thanks to your search engine optimisation efforts.
Don't skimp on the web copywriting. Google loves clear content structure, prompts that are easy to follow, and keywords that make sense to your business.
Use page titles, meta tags and keywords that your audience is most likely to search for and add these in your web pages, blog content, and FAQ pages. Well-crafted content and relevant search keywords help increase your website ranking higher in search results.
There you go: Make your web content clear, concise, and to the point to give your website a chance to leverage SEO. Use your selected keywords in your website main title, headlines and page titles, and use meta tags to improve click-through ratings.
Are you looking for an excellent professional web design service that will get your brand noticed? Contact Digital Cloud for responsive web design and SEO that boosts your web rankings. Get found where it matters to your audience!