Why Your Brand Should Invest in Event Marketing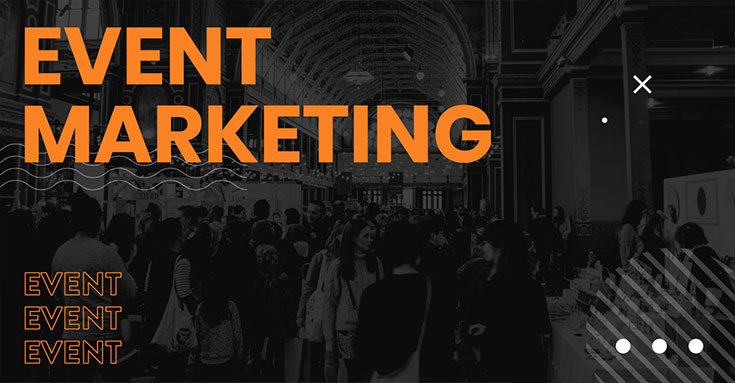 Event marketing is an excellent tool in any company's marketing mix, irrespective of the industry. Whether you are organising conferences, trade shows, seminars, product launches, workshops or webinars, event marketing brings more value to your brand and customers.
Brand Awareness
Hosting an event or participating in one is a sure way for companies to generate more buzz around their products or services and grow their brand.
Events work – even if you need to promote a digital brand! Use event marketing to get people talking about your brand, from customers to media and influencers.
If you are starting with event marketing, use it as a first-hand opportunity to bring more brand awareness to the marketplace and educate your customers.
Leads and Sales Generation 
Companies choose event marketing because it affords them a platform to generate leads and convert attendees into potential customers, leading to more sales.
The most effective way to generate more leads and increase revenue is to host an event for your industry that requires prior registration. Your brand can collect leads in the target demographic via email lists.
If you are looking to increase attendance, offering incentives such as free demos or running competitions can boost event registrations. Also, product and service promotions and discounts can help convert leads into buyers during the event.
Customer Engagement 
Events provide an immersive experience for all attendees, helping customers to engage with your brand on a more personal level. It is especially true with online brands and e-commerce businesses, where customer engagement tends to be lacking.
Event marketing helps initiate and support personal interactions with existing customers and potential buyers, making it instrumental in building brand loyalty and engaging in a more exciting and friendlier environment.
If you are looking to increase your audience, events increase the likelihood of prospects to interact with your offering and get a detailed picture of what you are offering and how it benefits them. Create a unique customer experience through events – and watch prospects become loyal customers.
Grow your business with event marketing. Contact Digital Cloud to take your marketing to the next level with a professional event marketing strategy.
Need help nailing that brand identity? At Digital Cloud, we can help. Contact us to take the first step to ultimate brand identity coherence.