SEO: Fact vs. myth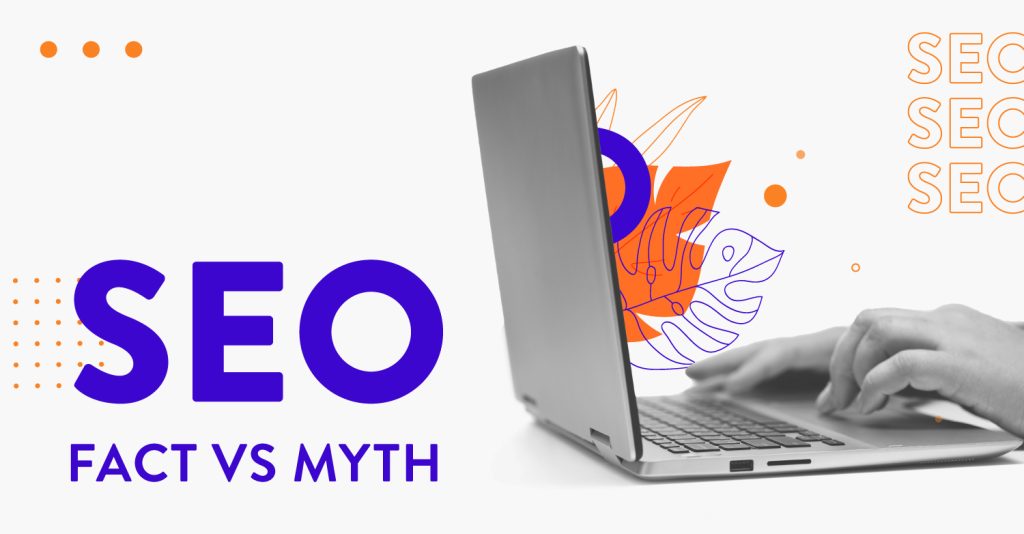 Search Engine Optimization (SEO) is continuously evolving and can often be a confusing topic for many people. For those who do not grasp SEO naturally, it can be easy to get caught up in the misconceptions surrounding SEO and lose focus on the facts.
It's time to separate the myths from the facts about SEOs.
Content is essential
FACT!
You often see people writing 'Content is king!' and while content is not the be-all and end-all when it comes to SEO, it does play a massive part in where your website places in Google's search results.
To ensure that your content has good SEO, ensure that it is relevant, readable, and ensure that you incorporate your keywords into your text, without keyword stuffing.
Backlinks are no longer necessary for SEO
MYTH!
Backlinks are what make your content reputable, and Google loves reliable content to put on their first page of results. It is for this reason that backlinks are not to be ignored at any time.
So, the saying should be 'Content plus backlinks are king' because one without the other could result in lousy SEO and a place on page 10 of Google results.
SEO or search engine optimisation is the name of the process used to optimise a website's content, structure and quality in order to improve its organic visibility in search engines. SEO includes a number of processes such as keyword research, content development, site speed optimisation, structured title and description creation and improved website architecture.
Having a secure site is an absolute must.
FACT!
When looking at the URLs of websites, you might notice that some start with HTTP and others with HTTPS. That 's' is very important as it stands for security. Having a secured website protects it from hackers and intruders from getting the information they shouldn't — like customer's credit card details.
Google tends to put unsecured websites lower on their results page to protect their searchers. It is for this reason that if your website is not secure, secure it now.
Social media has no impact on SEO.
MYTH!
While social media does not have a direct correlation with SEO, it does have a positive impact on the ranking of a website. By sharing your content on social media, you will encourage more people to visit your website to garner more web traffic. This can also result in more people sharing your content, which will give your brand more exposure, which is always a good thing!
When Google sees more people are interacting with your page, it starts to see your page as a valuable source of information and, therefore, will show your page higher in Google search results.